Top posting users this week
I need some Frogzard sprites
Sun May 25, 2014 6:30 am by V
Comments: 34
OUR DOMAIN IS ABOUT TO EXPIRE
Sun Apr 27, 2014 8:43 am by V
but I renewed it.
what have YOU done today, TR?
also I'm not sure if heartbleed effected us but you should probably not change your password, the jitterbug gang are working hard and they need …
Comments: 30
Who is online?
In total there are
3
users online :: 0 Registered, 0 Hidden and 3 Guests
None
Most users ever online was
212
on Tue Jan 11, 2011 5:47 pm

Members that are active on forums (but not spammy), friendly to other members, attend TRCons, and a generally nice member have a much better chance at winning. Winners of MoTMs will recieve a hefty 10,000 Points (And 3500 on the current Beta one).

1.
A TR Member must be nominated by another TR Member in the nomination thread. (TR Members
can
be nominated even if they nominated someone else, and be nominated by the person that nominated them. People can nominate only 1 person.)
2.
Another TR Member must second the nomination. (Again, TR Members can only nominate
one
person) At this point, the nominated TR Member's name will be added to the roster.
3.
In a final Poll, all the nominated TR Members will be voted upon by the TR Community.
4.
In order to nominate a TR Member, a minimum of 15 previous posts are required to assure their activity, and registered on TR for atleast 2 days prior. All other nominations by those with less than 15 posts will be disregarded, although dully noted.
5.
TR Moderators and Admins cannot be nominated.
6.
TR Moderators will handle any disputs between nominations.
7.
TR Moderators will hold a separate vote in the case of a tie.
8.
If the TR Moderators cannot come to an agreement and end up with a tie as well, the Head Admin will administer final tie breaker.
9.
You cannot win member of the month more than once every three months.
Basic Breakdown:
= Other than being in a part of TR, there are no requirements to be nominated for TR Member of the Month.

= In order to nominate and/or second a nomination, a minimum of 15 previous posts are required to assure activity

= TR Members will vote on the nominees. The person with the most votes will win that Member of The Month.


Last edited by V on Fri Dec 18, 2009 10:10 pm; edited 1 time in total
_________________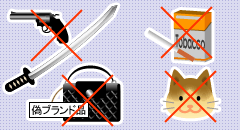 agina




Zard

:


Number of posts

: 3751


User Points

: 10235506


Age

: 10


Location

: USA



What are the rules about winning it a second time?
Can you win it a second time at all? Can you get it 2 months in a row, or do you have to skip a month?
this is a title




Number of posts

: 3430


User Points

: 569906


Age

: 23


Location

: New Zealand



5sec said that you could only win it once a year unless you were super exceptional, but idk if we are keeping that.
_________________
Charbear!




Zard

:


Number of posts

: 2052


User Points

: 2147487112


Age

: 25


Location

: The Shadows



Thats what I was thinking as its only 12 members a year so? I'm not sure.
Platinum Vampire - Art Fanatic!




Zard

:


Number of posts

: 1476


User Points

: 19206


Age

: 23



Where should we post nominations?
FireAnt




Number of posts

: 632


User Points

: 146509



I think V said in the post you can win only once every 3 months.



~Valo
Member




Zard

:


Number of posts

: 356


User Points

: 40752


Location

: Ma.




---
Permissions in this forum:
You
cannot
reply to topics in this forum